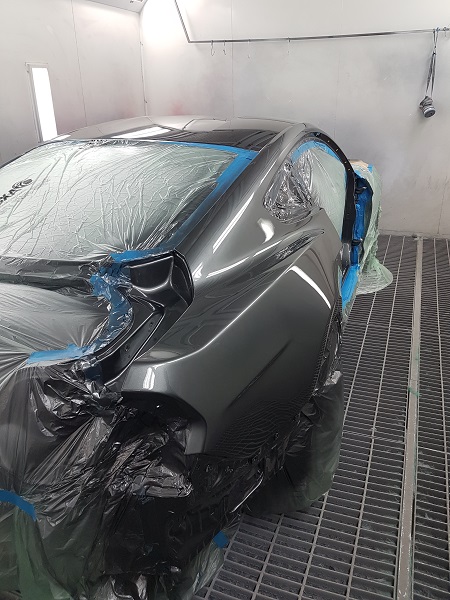 The owners of this Ford Mustang were glad they chose the best panel beaters Melbourne can offer.
Whether you have a specialty coupé, commercial vehicle or family SUV, finding the right panel beaters in Melbourne after an accident can be daunting.
When you are involved in a not at fault accident, you want to know that the process will be simple and stress-free from beginning to end. When you choose panel beaters Melbourne MPP, the hassle is taken away and your car comes home as good as new.
The rear panels on this black Ford Mustang took a beating in a not at fault accident, and we took care of the claim for the owner.
The Ford Mustang is an iconic car that stands out in any crowd.  When you purchase a car like this black beauty, chances are you take extra special care of your investment.  When an accident occurs, damage to your classic vehicle is stressful and disheartening.  You need to know that your car is in good hands.
In this claim, once we had worked with the insurance company and the repairs had been arranged, the team at Melbourne MPP took care of everything. When the works were completed, the coupé was as good as new!
If you are the owner of a classic car like the Ford Mustang, you want to feel confident that your pride and joy will be returned to you better than ever. That's where panel beaters Melbourne MPP come in.
Our team is on standby to help with repairs of any size, as well as insurance works and not at fault claims.  We have great relationships with all major insurance companies, and can help with the little extras that make all the difference, such as courtesy loan cars and obligation-free quotes.
Let the experts at Melbourne MPP return your vehicle to you just like new!